Not Much of an Engineer – Sir Stanley Hooker
As an engineering based watch company with a mission statement to celebrate great British achievement, I'd like to talk about one of the unsung heroes of British engineering, Sir Stanley Hooker. Sadly his name has faded from our memory but as a young engineer I was hugely inspired by this great engineer and man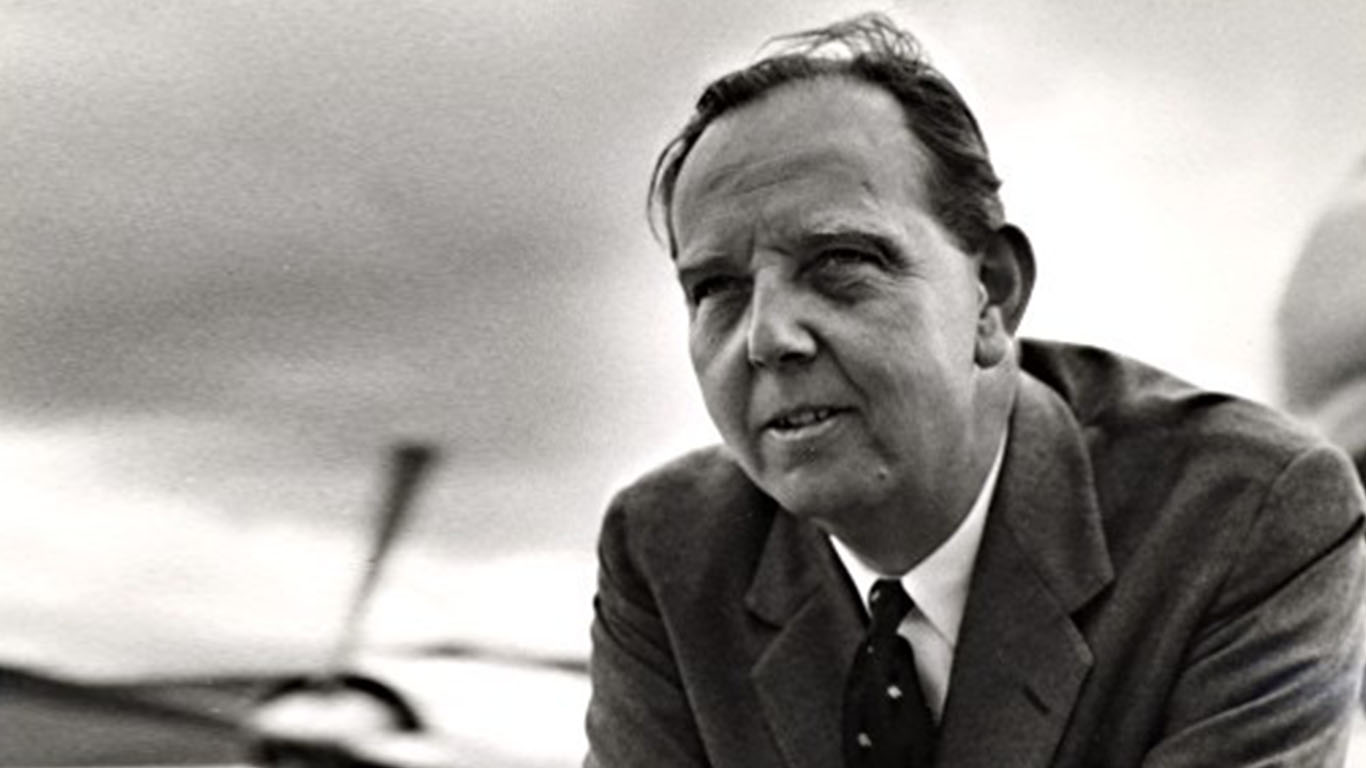 Born in 1907, Hooker was a mathematician engineer who after studying maths, hydrodynamics and aerodynamics went to work for Ernest Hives in 1938 at Rolls-Royce. His talents were immediately apparent and he soon became responsible for mathematically analysing and improving the Merlin engine supercharger, resulting in a staggering increase in power of 30%. His contribution to the Merlin supercharger programme which he tenaciously continued throughout WW2 enabled RAF planes to remain incrementally competitive in combat against the Luftwaffe. Without doubt his contribution to the Rolls-Royce Merlin engine fitted to the Hawker Hurricane and Supermarine Spitfire airframes helped to win the Battle of Britain
In 1940 he was introduced to the brilliant engineer Frank Whittle who conceived the first jet engine and Hooker's talent soon saw him become chief engineer responsible for developing and productionising the Welland and Derwent jet engines used in the Gloster Meteor, itself a revolutionary fighter plane that was more than capable of engaging the Luftwaffe's FW190, thus innovating and galvanising Britain's air superiority throughout WW2
Hooker would then spend the rest of his long career involved at the cutting edge of jet engine design with both Rolls-Royce and the Bristol Aero Engine company and his engines powered all of the icons of British aircraft such as Vulcan, Concorde, TSR2 and the VTOL Harrier.
He retired from BAE in 1967 but came out of retirement four years later in 1971 to rescue Rolls-Royce from bankruptcy and successfully introduce the RB211 engine which became the platform for future Rolls-Royce engines and the success they are today. I was fortunate enough to play a small part in the design of the latest Trent engine design programme and saw the marvel and might of Rolls-Royce today. Cutting edge, proudly British and the pinnacle of today's jet engines
Sir Stanley Hooker was knighted in 1974 for his contribution to aero engine design and his roll in saving Rolls-Royce. He finally retired in 1978 and in 1984 just before his death, he published his autobiography "Not much of an engineer" the title of which was a quip by the intimidating Hives at his lack of engineering qualifications during his interview at Rolls-Royce! It's a book I'd implore you to read. It taught me a lot as an aspiring engineer and it would help to keep the name of one of Britain's finest engineers alive.
Sir Stanley Hooker FRS, DPhil, BSc, FRAeS, FAAA – 1907-1984