Zero West are delighted to be supporting Simon Curwen as he takes part in the 2022 Golden Globe Race.  As with the original event in 1968, entrants departed from Les Sables-d'Olonne, France and sail solo, non-stop around the world.  Unlike the current professional world of elite ocean racing, this race travels back to a time known as the 'Golden Age' of solo sailing.
Competitors are limited to using simple sailing boats and basic equipment to navigate.  This is where Zero West comes in.  Having provided Simon with the first watch we built, the Longitude L1, he will use this to provide accurate timekeeping for celestial navigation.
Before the 18th Century no timepiece existed that was able to accurate enough to navigate by, but in the 1700's John Harrison developed designs to refine and innovate accurate clock and watch mechanisms.  This culminated in his H4 marine chronometer, and our L1 Longitude watch celebrates this great British designer and his legacy.
The 16 Golden Globe entrants set off on 4th September, with Simon aboard 'Clara' which was built in Emsworth Yacht Harbour in 1976, not far from where Zero West's studio is now based.
The race will follow a 30,000 mile circumnavigation of the globe with 4 rendezvous points and with competitors due to return to France by June 2023.
We will be following Simon's progress via the live tracker https://goldengloberace.com/live-tracker/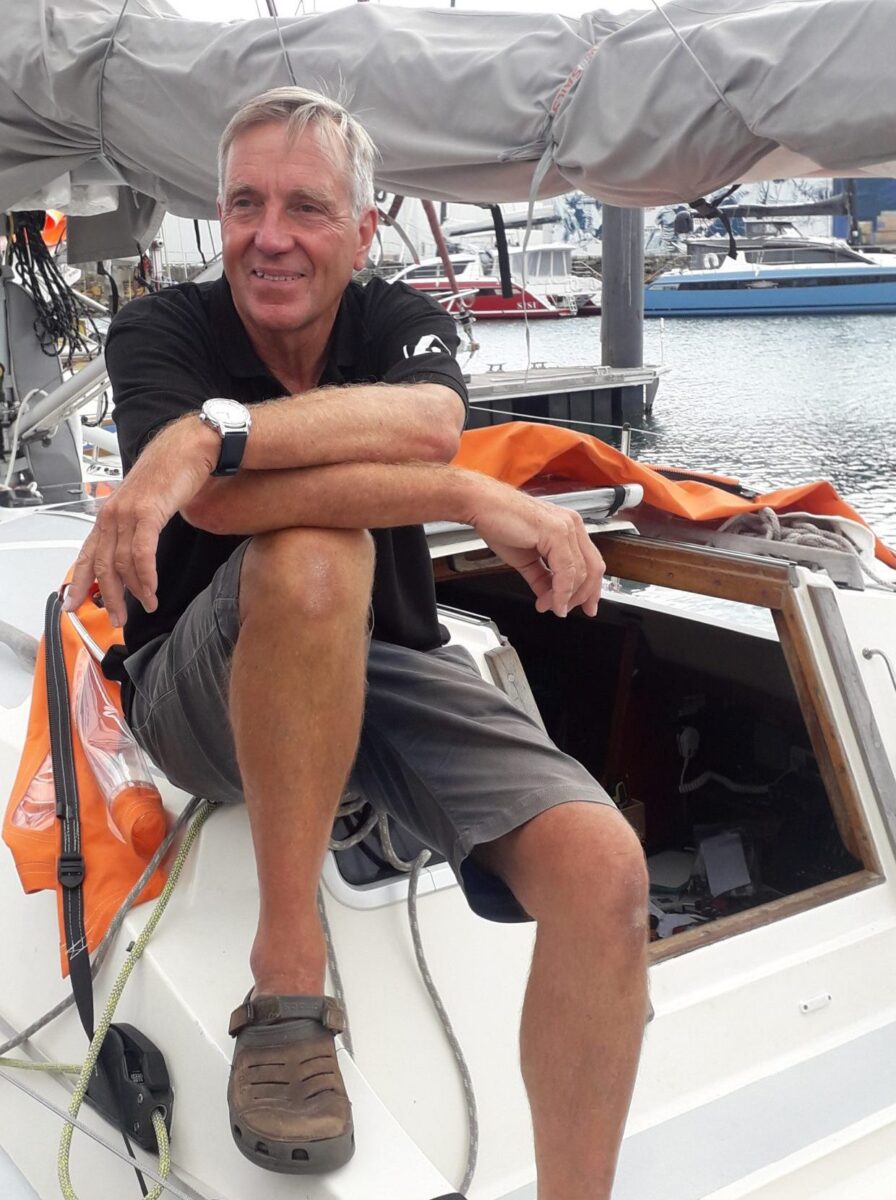 Photo credit: Lesley Campbell