Pioneer, visionary and record breaker – Hubert Scott-Paine
Hubert Scott-Paine – 1891-1954
Continuing in this series of blogs highlighting great British engineers, entrepreneurs and pioneers, I'd like to remember a long forgotten but very important and influential man, Hubert Scott-Paine.
Born in Shoreham, just along the coastline from our studio in Emsworth, Scott-Paine grew up by the sea. As a young man he dealt in yachts working and learning from Noel Pemberton-Billing at their Woolston works where he soon became factory manager. In 1916 he bought the company and renamed it Supermarine Aviation Co Ltd with the aim of building flying boats for the admiralty, and in 1917 in a stroke of genius, Scott-Paine employed the hugely talented Reginald Mitchell as his personal assistant. Supermarine now went from strength to strength designing and manufacturing their flying boats.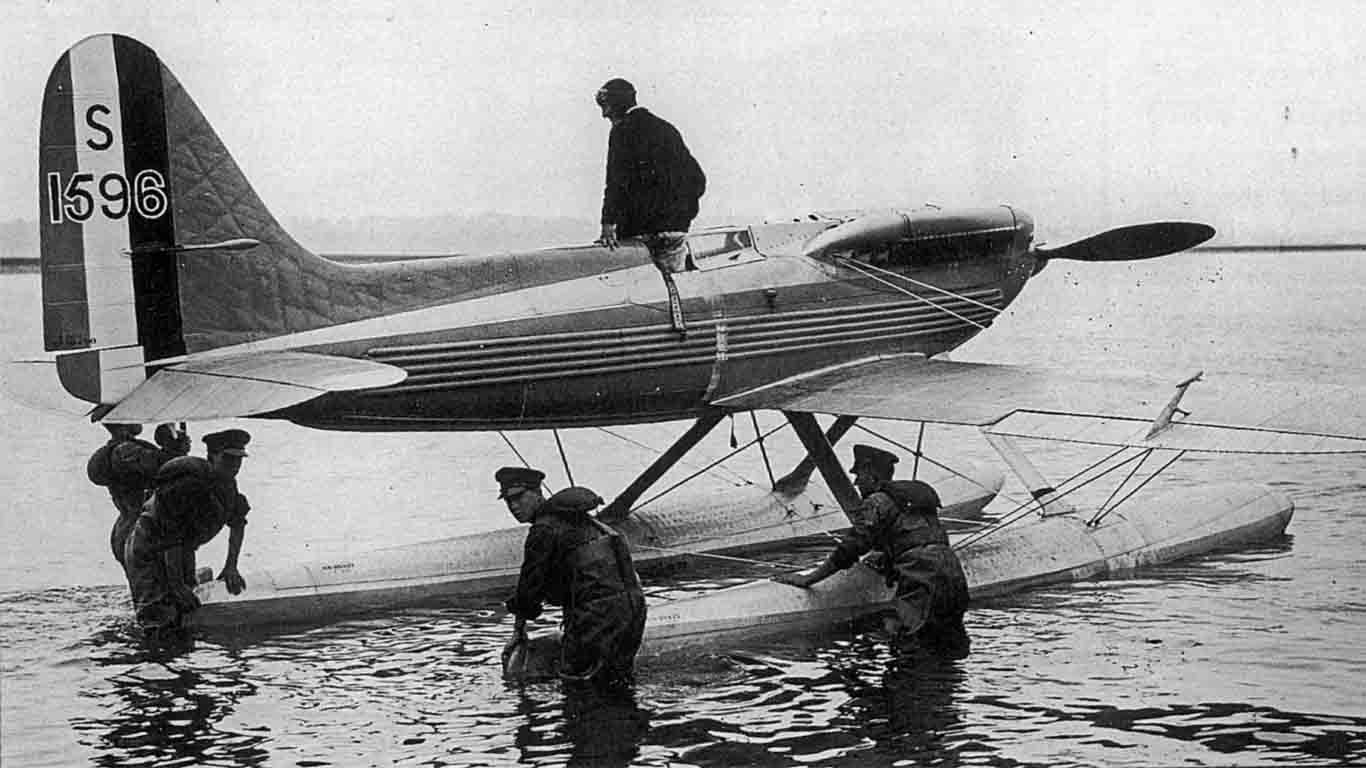 Scott-Paine was not only an entrepreneur but a pioneer too, and living in a post-war period which was seeing rapid advancement in technology and a global thirst for being the fastest and best, he took up the challenge through Supermarine to win the coveted Schneider Trophy air race. He was unsuccessful in 1922 but had sewn the seed with Supermarine and Mitchell who went on to win and retain the Schneider Trophy for eternity and Britain.
In the early 1920's the pioneer in Scott-Paine became interested in flying boat travel and he set up the British Marine Air Navigation Company which placed orders on Supermarine for flying boats that would run daily air services between Southampton, the Channel Islands and Le Havre. Because of his focus on the flying boat company, Scott-Paine sold his entire interest in Supermarine in 1923 for the then huge sum of £192,000. As we know, Supermarine with Mitchell went on to be a massively successful company in the field of flying boat and military aviation, but it was the vision of Scott-Paine that created it.
By the mid 1920's air travel was in its infancy but becoming popular and Scott-Paine, seeing an opportunity, merged BMANC with three other airlines in 1924 to form Imperial Airways. As a director of the newly merged and formed company he was instrumental in developing flying routes between Europe and principally the British Empire including South Africa, India, Malaya and Hong Kong. These were the halcyon days of flying boat travel and the beginning of international air travel as we see it today.
Despite being heavily involved with Imperial Airways, Scott-Paine had a passion for fast boats. He designed them and raced them and now that he was well financed from the sale of Supermarine in 1927 he purchased the Hythe shipyard and renamed the British Power Boat Company. It soon became a state-of-the-art mass production boat building yard producing seaplane tenders and many high performance award winning racing boats such as Miss England.
In 1932 he took on a personal project with Fred Cooper to design and build their own world breaking boat, Miss Britain III. The boat was powered by a single 1350 horsepower Napier Lion engine and the construction was revolutionary with wood and aluminium composite stringers which were clad in aluminium. Scott-Paine himself piloted Miss Britain III on Southampton Water to a speed of over 100mph setting a record to be the first ever single engine hydroplane to break that barrier.
He went on to design and supply MTB and PT boats during WWII in large numbers. Their success was immeasurable and their sleek lines, performance and reliability the culmination of his experience in designing racing and commercial craft.
Hubert Scott-Paine was a true British entrepreneur, pioneer, designer, engineer and racer. He died in USA in 1954 at the age of 63.
GC/Scott-Paine 22
Check out Wikipedia for further insight into his engineering achievements